Chaotic Loop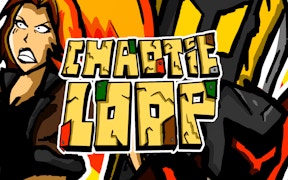 Chaotic Loop
Description
In Chaotic Loop, you will dive into an exciting, dynamic platform game. Not just about shooting your way through hordes of robots, each level introduces unique challenges to keep you on your toes. This isn't a simple run-and-gun affair; with every stage differing from the last, you'll need to adapt quickly to survive and claim that gold medal.
How to play
Use your keyboard's directional keys to navigate the intense battlefields of Chaotic Loop. Fire your weapons with spacebar and blast those mechanized menaces away. Progression is tied to overcoming each level's unique challenge - get ready for anything from survival waves to puzzle-solving elements. The ultimate goal? Survive, adapt and aim for the gold medal.
Tips and Tricks
Staying mobile in Chaotic Loop can mean the difference between life and mechanical doom. Always be ready to change strategies as each level presents a new challenge. Understand the rhythm of enemy attacks, conserve ammunition and learn when it's best to attack or defend. Balance is key in this robot-infested chaos loop.
Features
Diverse gameplay mechanics that create unique challenges.
A plethora of robot opponents that require different strategies to overcome.
Puzzle elements intertwined with intense shooting action.
Aim for the gold medal - it's all about survival and strategy.
What are the best online games?