Space Battle 2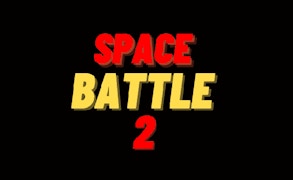 Space Battle 2
Description
In the enthralling game of Space Battle 2, you find yourself in an extensive, mysterious universe teeming with antagonistic aliens. Your mission is to fend off relentless waves of enemies using your space fighter's arsenal. The gameplay is intense and exhilarating, requiring quick reflexes and strategic maneuvers to survive the onslaught you face in this thrilling cosmic battlefield.
How to play
To play Space Battle 2, you simply navigate your spacecraft using your keyboard or touch screen controls. Your allied spaceship is equipped with a variety of weapons mapped to specific keys or screen areas. As you progress in the game, defeating enemies grants experience points used to unlock advanced weaponry and upgrades which boost your survival chances against increasingly tougher enemies.
Tips and Tricks
Battling harsh space foes requires strategy; always remain mobile to make yourself a harder target for enemy fire. Try to unlock weapon upgrades as early as possible, as they substantially increase your offensive capabilities. Also, keep an eye out for health bonuses dropped by fallen enemies - these precious pick-ups can mean the difference between life and death.
Features
Engaging arcade-style gameplay set in a captivating outer space environment.
A wide range of enemies with distinctive abilities and attack patterns.
Multiple weapon types and upgrades to enhance combat efficiency.
Fully responsive controls suitable for both keyboard and touch screen interfaces.
An intricate scoring system that rewards tactical combat effectiveness.
What are the best online games?