Dimness - The Dark World Endless Runner Game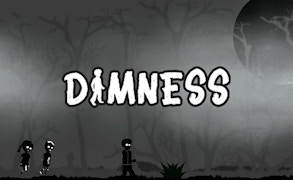 Dimness - The Dark World Endless Runner Game
Description
Step into the chilling depths of the Dimness - The Dark World Endless Runner Game. In this free-to-play side-scrolling runner, your survival relies on quick reflexes as you traverse a hauntingly gloomy world. As you steer your character through progressive levels of increasing difficulty, each decision will test your aptitude for rapid reactions and strategic planning.
How to play
The game is easy to control, simply use the appropriate arrow keys for directional movement and jumping. As an automatic side-scrolling game, you need to face the obstacles coming your way. Progression in the game is achieved by dodging threats, picking up power-ups, and surviving for as long as possible for higher scores.
Tips and Tricks
Master the art of timing- it is crucial in Dimness. Understanding the patterns of obstacles can help you predict their movement. Also, don't forget to make use of power-ups which can provide temporary invincibility or extra speed to outrun threats.
Features
Addictive Gameplay: Engaging and challenging gameplay that keeps you playing for hours.
Skill-based Progression: Success relies heavily on player skill and reflexes.
Gloomy Graphics: Perfectly sets the mood with its dark theme.
Frequent Updates: Regular updates provide fresh content and new challenges.
What are the best online games?