Alien: Evolution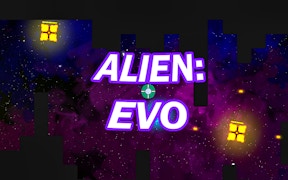 Alien: Evolution
Description
Dive into the incredible world of Alien: Evolution. This exhilarating shooting game sets you in a cosmic battlefield where you'll fight against hyper-advanced, futuristic foes. Journey across two captivating worlds, each housing three challenging levels. Unlock secrets, master weapons, and conquer the sophisticated movement mechanics. Remember, your survival and escape hinge on your battle prowess.
How to play
In Alien: Evolution, navigate using your device's arrow keys. Use the space bar to shoot at enemies. Familiarize yourself with the two distinct types of weapons and the two different movement mechanics to enhance your survival chances. Progress by exploring all three levels of each world and unveiling their mysteries.
Tips and Tricks
Plan your movements wisely throughout the game and never stand still for too long - these enemies are fast! Take advantage of both weapon types depending on the situation. Pay attention to secrets within levels as they may give you an extra edge in battle.
Features
This game offers:
An intricate multiverse with detailed levels.
Versatile combat styles with two distinct weapon types.
A blend of survival and escape game elements.
Jaw-dropping graphics that bring futuristic battles to life.
An immersive background story that enhances gameplay.
What are the best online games?