The Italian Lawyer - Save the World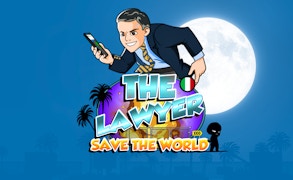 The Italian Lawyer - Save the World
Description
In The Italian Lawyer: Save the World, you step into the shoes of Rick Le Roux, a charismatic attorney from Italy, who is on a mission bigger than any courtroom battles. Forced to swap his lawyer robe for weapons when the world is at stake, RLR takes on dangerous enemies in thrilling action sequences that will keep you on your toes. Your objective is to help RLR eliminate all threats and emerge as the world's savior.
How to play
To navigate through this action-packed journey, use your keyboard controls for movement and accessing inventory. Use your mouse for precise aiming and shooting. As RLR progresses through levels, his arsenal grows more powerful. Remember, timing and accuracy are key to overcoming enemies and challenges. Level advancement depends on successful completion of missions.
Tips and Tricks
Use your surroundings wisely; cover can be crucial when under heavy gunfire. Don't rush into combat; it's essential to strategize before attacking an enemy stronghold. Be careful with ammo expenditure; try to aim for headshots for quick results.
Features
Action-packed gameplay: Enthralling gun battles and survival challenges.
Engaging Storyline: Intriguing plot with compelling missions.
Immersive Environment: Detailed game world that adds depth to gameplay.
Plethora of Weapons: Wide range of firearms broadening tactical options.
What are the best online games?