The Island Survival Challenge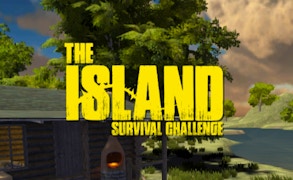 The Island Survival Challenge
Immerse yourself in the exhilarating realm of The Island Survival Challenge, an action-packed journey that is sure to test your survival instincts to the limit. Brought to you by the creators of some of the best archery games, sword games, and perennial favorites in the genre of survival games, this immersive endeavour will make adrenaline rush through your veins.
Featuring a unique blend of strategy and skill, The Island Survival Challenge invites you to harness your innate survival abilities and put them to test in a challenging environment. Controls are easy to grasp with WASD and mouse aiding in movement and vision. Interaction with items is simple via 'E' and inventory management is seamless with 'Tab'. Delve into your character's inventory by hitting 'C'.
This riveting title enhances your gaming experience by incorporating elements from both skill games and hunting games. Fight wild beasts, hunt down elusive prey, or create makeshift weapons. Every move matters in this high-stake survival challenge where each decision can be the difference between life and death.
The Island Survival Challenge provides incredible gameplay with mesmerising graphics that heighten the realism. It leans into its strengths as a hybrid between combat-oriented archery/sword games while maintaining the heart-pounding suspense unique to survival games. You'll find yourself constantly on edge, hastily crafting strategies, managing resources efficiently, and honing skills necessary for survival.
In essence, The Island Survival Challenge offers an unforgettable gaming experience that caters to all fans of action genres, whether it be sword fights or archery battles. This game is a testament to the developer's knack for creating engaging content that demands both skill and strategy. Thrive or perish - what choice will you make?
What are the best online games?