Survival Commando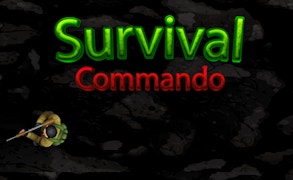 Survival Commando
Description
Survival Commando is a riveting action-packed top-down shooter game. Your mission is to survive in a world infested with zombies. Navigate through increasingly challenging levels packed with adrenaline-driven experiences, captivating puzzles, and breathtaking environments from eerie zombie-scenarios to breathtaking cliff views. A unique twist here is the incorporation of spectacular motorcycle stunts, showing that saving the world can be thrilling. The game can be played across various platforms including PC and mobile devices.
How to play
The controls are fairly straightforward - use the arrow keys or WASD for movement and your mouse's left-click button for shooting. The goal here is survival - navigate through each level overcoming puzzles and battling hordes of zombies. As you progress, the game becomes increasingly challenging but equally rewarding with new sceneries and adventures. Use your motorcycle stunts to leap over obstacles and evade the undead.
Tips and Tricks
Maintain a good distance from the zombies - they're deadly up close! Make sure you keep an eye on your ammo count as well; nothing's worse than running out of bullets in a zombie horde fight! With motorcycle stunts, timing is everything - time your jumps perfectly to evade obstacles effectively and quickly.
Features
Diverse Levels: From zombie encounters to peaceful cliff walks, there's a rich variety of scenery.
Puzzle Elements: Besides survival, test your problem-solving skills with engaging puzzles.
Cross-platform Compatibility: Play on either PC or mobile devices.
Daring Motorcycle Stunts: Adds a unique thrill to the gameplay.
Increasing Difficulty: Challenge yourself with each progressing level, as it only gets tougher.
What are the best online games?