Super Tank War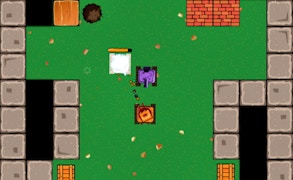 Super Tank War
Step into the world of explosive warfare with Super Tank War, one of the most thrilling tank games to have graced the battlefield of shooting games. With more than 70 levels and an assortment of tanks at your disposal, this game sets new standards in the realm of war games and battle games.
The game throws you straight into action, as you take control of a powerful tank to attack your enemy's base. The enemy troops are aggressive and their tanks are potent adversaries. You need to be swift, strategic, and use your wits to find their weaknesses and land those lethal attacks.
The level design is strikingly real and immersive. Each battlefield presents a variety of challenges for gamers who love strategizing their moves. The battlegrounds are treacherous, making every move a dance between life and death.
One key concept that sets Super Tank War apart from other tank games is its currency system. As you navigate through the challenging war terrains, you collect in-game coins that aid in upgrading your tanks to be stronger. With each upgrade, your chances of outlasting your adversaries in these brutal battles increase significantly.
In addition to upgrading, Super Tank War allows players to choose from three types of player tanks catering to different play styles. More thrill is infused with ten types of enemy tanks escalating the difficulty level while keeping players engaged.
The controls are smooth, making maneuvering through the battlefield feel seamless and instinctive. With its effective stress-relief gameplay and free access, Super Tank War is an absolute must-play for all fans of tank games, battle games or war games alike.
In conclusion, Super Tank War offers a fascinating blend of strategy and action that's hard to come by in other tank battle games. So why wait? Dive into this thrilling shooter game today!
What are the best online games?