Super Red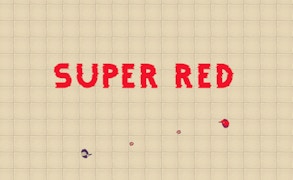 Super Red
Description
Step into the compelling world of Super Red, a thrilling shooter game that tests your quick-thinking abilities. Navigate through dangerous scenarios, utilizing your unique power to manipulate time. While stationary, you can slow time down to strategize and aim precisely, but everything goes back to its regular pace once you start moving. Use this edge wisely to overcome your adversaries.
How to play
In Super Red, move your character using the standard arrow keys or WASD keys and fire at enemies with the spacebar or mouse click. Remember, time manipulation is essential; it slows when you're stationary and speeds up when you move; hence it's crucial to strategically balance movement and standstill phases for successful gameplay.
Tips and Tricks
Including time management in your tactics is a winning strategy in Super Red. Take full advantage of pauses between attacks to slow time and carefully plan your next move. Always aim precisely during slowed-down time for maximum damage on adversaries.
Features
Nostalgic pixelated graphics that exude a classic gaming vibe.
A unique gameplay mechanic of manipulating time.
A variety of enemy types that require different strategies to defeat.
A challenging gaming experience that tests both shooting skills and strategic thinking.
What are the best online games?