Super Noob Captured Miner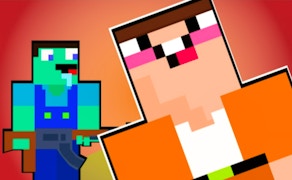 Super Noob Captured Miner
Embarking on a wild journey with Super Noob Captured Miner, one of the most imaginative and enjoyable clicker games in the world of online gaming. Immerse yourself in this dynamic and exciting mining and escape game, designed to challenge your skills while providing hours of fun and entertainment.
Packaged as an innovative blend of tap games and mining games, Super Noob Captured Miner pushes the boundaries of conventional gaming. You play as a daring noob encountering an entirely novel situation – escaping from prison by digging through the earth!
The game masterfully merges elements from different genres, creating a package that feels fresh amid the ocean of predictable action games. The adrenaline rush you experience while trying to plot your escape makes it tantamount to some of the best gangster games.
Your clicking speed is tested beyond measure - with each tap playing a crucial role in the survival of our heroic noob. As you delve deeper into the earth, you feel like a miner scouring for precious jewels - only this time, it's freedom at stake.
The game builds on simple yet strategic mechanics demanding intense focus and quick reaction. Its captivating storyline keeps players engaged, making it irresistible to leave midway. The robust dynamics of this game are sure to keep even seasoned gamers at their wit's end.
In conclusion, Super Noob Captured Miner proves to be more than just a game. It's an expedition - an engaging blend of tapping fury and escaping bravado coupled with thrilling moments that will keep you coming back for more! So if you've been in pursuit for something beyond ordinary in the genre of action or specifically, 'clicker' or 'escape' games - then Super Noob Captured Miner is your ticket for a mind-bending escapade.
The joyride awaits you here at kiz10. Trust us; this is one escape plan you don't want to miss out on!
What are the best online games?