Super Buddy Kick 2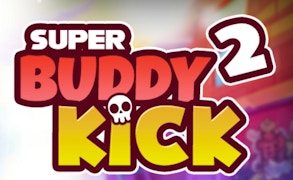 Super Buddy Kick 2
Welcome to the electrifying world of Super Buddy Kick 2, a thrilling powerhouse in the burgeoning realm of clicker games, idle games, and tap games. Providing an adrenaline rush like no other, this enthralling action game is a lively blend of strategy, fun, and pulse-pounding action that has gamers worldwide riveted.
The game takes you on a wild ride through nail-biting challenges that demand quick thinking and even swifter fingers. Make no mistake; Super Buddy Kick 2 is not for the faint-hearted. Its intensity will keep your eyes glued to the screen in what can only be described as a giddy fusion of chaos and enchantment.
From the creators who have mastered the art of clicker games, this sequel lived up to the hype and pushed the envelope even further. The primary allure here are the escalating stages of complexity that force players to adapt quickly. The titillating progression makes Super Buddy Kick 2 stand out from other routine idle games. This one keeps you on your toes, with no time for idleness.
Naturally, fans oftap games will find themselves at home with Super Buddy Kick 2's intuitive controls. The game boasts an unusual blend of simplicity with depth that stimulates strategic thinking. Every tap can have significant consequences, making each decision crucial and rewarding.
In conclusion, successful sequels are hard to come by, but Super Buddy Kick 2 accomplishes this effortlessly. It's a riveting journey from start to finish that redefines what we expect from action-packed clicker games. For action lovers seeking their next obsession, look no further than Super Buddy Kick 2; it's an electrifying thrill ride that won't disappoint.
What are the best online games?