Stickman Shooter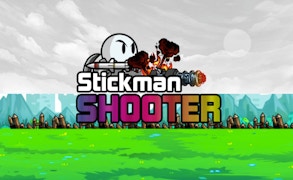 Stickman Shooter
For the ardent seekers of non-stop action and thrill, we present our take on one of the epic battle games gracing the gaming sphere - Stickman Shooter. Perfectly tailored for those who enjoy stickman games and gun games, this fascinating piece of digital art presents an immersive gaming landscape that will leave you yearning for more.
The first thing that grabs you is the sheer creativity behind this game's concept. It's not just about exterminating your enemies as brutally as possible. No, Stickman Shooter dares to push creative boundaries, taking gamers on a joyride where their ability to strategize would determine their survival rate. The task? Save your base at all costs.
What really sets it apart in the world of shooting games is its unique cold-blooded upgrade system. After each victorious battle, players earn money which they can use to upgrade their artillery arsenal. With an enormous cache of destructive weapons at your disposal, thrill-seekers can look forward to obliterating stickmen in new, exciting ways across 100 different levels.
The player interface is another commendable feature of Stickman Shooter. It doesn't merely require you to aim and fire but calls for accurate precision to land that perfect hit. The feeling of satisfaction experienced when pulling off a successful kill shot is simply unmatchable making this game an absolute delight for those obsessed with precision-based shooting.
In conclusion, Stickman Shooter takes a beloved genre and adds its unique spin making it stand tall amongst other stickman games. Its refreshing approach coupled with its challenging gameplay guarantees hours of endless fun for those searching for a truly immersive battle game experience. So gear up, take aim and let your bullets fly!
What are the best online games?