Stickman School Run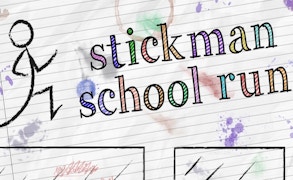 Stickman School Run
Engrossed in the captivating universe of Action games, PLAYTOUCH presents its newest release, Stickman School Run. Designed for admirers of stickman games and running games, this game is a perfect hybrid that guarantees an adrenaline-fueled gaming experience.
Dive into the unique world of a little wire man endeavoring to escape the relentless pursuit of homework, while striving to rescue his beloved girlfriend. This enthralling plot, packaged with action and endless running, sets Stickman School Run apart from typical titles within the genre. The ardent nostalgia invoked by a school-themed backdrop is an added bonus that enhances the overall appeal of the game.
With Stickman School Run, PLAYTOUCH has ingeniously replicated school life within the framework of a running obstacle race. Filled with unique challenges and hurdles at every corner, each level depicts a day in our stickman's life- making it an absolute playground for gamers seeking thrilling gameplay.
Expect nothing less than a roller-coaster ride as you take control of this nimble wire man. The running pace incrementally gets intense keeping you on your toes at all times. Furthermore, your skills will be tested as your reflexes twitch to dodge looming obstacles.
In essence, Stickman School Run is a captivating addition to any gamer's library who loves the exhilaration found in action-packed running games. PLAYTOUCH has outdone themselves with this offering- combining suspense, nostalgia, and action into one dynamic package transforming mundane stickman games into something much more exciting.
If you're game for an adrenaline rush coupled with an intriguing storyline and challenging gameplay - Stickman School Run should definitely be your next gaming pit stop. Get ready to run, leap and dodge- because school is now in session!
What are the best online games?