Stickman Archer 3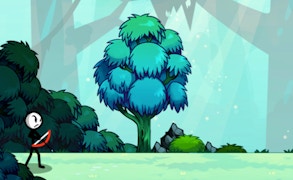 Stickman Archer 3
Immerse yourself in the world of Stickman Archer 3, the latest revelation in stickman games. This action-packed game provides a unique spin on conventional archery games, melding a host of thrilling elements together for a truly captivating gameplay experience.
Stickman Archer 3 elevates the genre to new heights with its revamped design, improved mechanics and exhilarating gameplay. This isn't just some ordinary action game; it's an electrifying voyage into a world where your reaction speed and aiming accuracy can be the difference between life and death.
A salient feature is its refined combat system; using your bow to shoot down incoming enemies is as compelling as it is challenging. The stakes are high - fail to disarm opponents swiftly, and you'll find yourself at the receiving end of their relentless attack. Two hits to your avatar's body, and it's lights out; let an arrow pierce your head, and it's instant death.
The truly intriguing part of Stickman Archer 3 lies within its infinite wave of bad boys appearing on your screen with unrelenting persistence. It tests not only your skill level but also endurance, as this infinite onslaught will keep you on your toes.
The game's reward system also adds a new layer to the fast-paced action. By earning stars, you can buy new skins to customize your character further. This element adds depth to gameplay while intensifying the overall fun factor.
In conclusion, if you're in search for dynamic stickman games or engaging archery games, then Stickman Archer 3 might just be what you've been waiting for. Its innovative gameplay modes coupled with intense stickman archer fun make this game stand out in its genre and guarantees continuous entertainment from start to finish.
What are the best online games?