Stickman Archer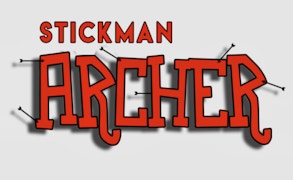 Stickman Archer
Step into the world of Stickman Archer, where action and precision form a thrilling concoction that will keep you glued to your screen. This game is a must-play for those who crave for heart-pounding action games that are not overly complicated yet manage to challenge your skills at every turn.
As the title suggests, you'll be guiding a stickman armed with a bow and an unlimited supply of arrows. But don't let the simplicity of stickman games deceive you. Underneath its straightforward interface lies an intricate mix of strategy and reflex testing gameplay that is as exhilarating as it is addictive.
Stickman Archer, in essence, invites you into an intense world populated by rival archers aiming to take you down before you can do the same to them. Your job? Outsmart them using clever moves, lightning quick reactions, and precise shots. The mechanics may sound simple but here's where the beauty of archery games shows itself – in its heart-thumping thrill and strategic depth.
The graphics might be minimalistic, but they're perfectly suited for an intense game like this. Every drawn bowstring, every launched arrow, every calculated movement becomes much more exciting in this stripped-down aesthetic. Stickman Archer doesn't need flashy graphics or grandiose effects; it draws its strength from its uncomplicated yet captivating gameplay.
In conclusion, if you're looking for an action-packed game that can keep your adrenaline pumping while improving your strategic thinking and reflexes, then dive straight into Stickman Archer. This action-filled stickman/ archery game is a rare find that's perfect for killing time or getting a competitive kick. All in all, Stickman Archer is a bullseye in the vast target of online games!
What are the best online games?