Scary Granny: Basement Escape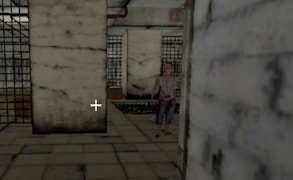 Scary Granny: Basement Escape
Immerse yourself in a spine-tingling world of survival with Scary Granny: Basement Escape, an incredibly hair-raising addition to the action genre that masterfully combines elements of horror games, scary games, and granny games. This notion-defying game casts you into heart-pounding situations where courage and quick thinking are your only salvation from the Scary Evil Granny's clutches.
The storyline of Scary Granny: Basement Escape is as captivating as it is terrifying. The premise revolves around escaping from a grim, labyrinthine basement while being relentlessly hunted by a malevolent entity – the Scary Evil Granny. It's a narrative that echoes the chilling narrative of some of the best zombie games – an almost insurmountable force of evil against one lone survivor.
You're armed with nothing more than your wit and the will to live, pushed to your limits as you scramble to find exit doors hidden within the sinister basement's confines. Use WASD or Arrows to guide your character through nightmarish corridors, Space for those panic-induced jumps, Shift to sprint away from impending doom, and E to interact with your surroundings.
The genius lies in its simplicity - there are no complicated skill trees or inventory systems like those often found in other escape games. The game offers just raw, unfiltered dread punctuated by frantic moments of survival where every decision could mean life or death.
In conclusion, if you seek a game that gets your pulse racing like a drumbeat in the dead of night, look no further than Scary Granny: Basement Escape. It masterfully weaves elements from various genres such as escape games, horror games, granny games, scary games and zombie games into an unforgettable exercise in constant terror and tension. Are you brave enough to face the Scary Evil Granny?
What are the best online games?