Run Witch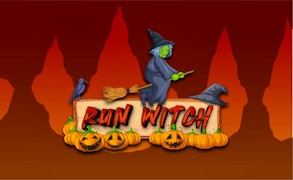 Run Witch
Description
Engage yourself in Run Witch, an exciting online game that challenges your agility and reflexes. Traverse through the captivating 2D side-scrolling world, jumping over challenging obstacles to reach your goal. This browser-based game is easy to start but hard to master, perfect for those seeking a stimulating gaming experience. Get hooked with its addictive gameplay and test your limits!
How to play
In Run Witch, you'll control a witch running through various landscapes. The game begins by inputting your location, then you're off on your thrilling marathon. Use the space bar or mouse click to jump over treacherous hurdles and keep running. Your progress is measured by how far you run before tripping over an obstacle.
Tips and Tricks
Increase your high score by timing your jumps effectively. Learn from each run by remembering the layout of obstacles. Don't be scared to experiment with jumps - a higher jump isn't always necessary! Keep practicing, as repeated playthroughs are key to mastering Run Witch.
Features
Fascinating 2D side-scroller with immersive visuals.
Addictive gameplay that puts your reflexes and timing skills to the test.
A user-friendly interface that's easy for anyone to understand and play.
An infinite track that changes with every new run, ensuring each game is a unique experience.
What are the best online games?