Robot Runner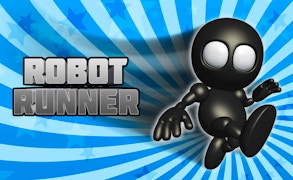 Robot Runner
Description
In Robot Runner, you control a high-tech robot sprinting through a perilous, deserted factory. Each run is filled with challenges - from unpredictable enemies to precarious platforms. Your trusted robot possesses two powers - gravity-defying jumps and a gravity reversal device, turning your world upside down when needed. Can you survive this unending path of threats?
How to Play
The game is controlled via keyboard inputs. Use the space bar to jump across platforms and avoid enemies. When the obstacles seem insurmountable, activate your "G" device with another key-press, flipping gravity and continuing your run on the ceiling! Remember, falling off the platform ends the game instantly.
Tips and Tricks
Timing is critical! Exercise patience and wait for the right moment to jump or flip gravity. Become familiar with enemy patterns and use your "G" device tactically to navigate complex platform configurations.
Features
Stunning 3D Pre-rendered Graphics: Experience lifelike animations in a detailed dark factory environment.
Exemplary Sound Effects: Immerse yourself in the thrilling ambiance created by high-quality sound effects.
User-friendly Gameplay: Easy-to-learn controls ensure that players of all skill levels can enjoy the game.
What are the best online games?