roblox
will open a new window
CONTINUE
We have a great alternative for you!
Police Car Cop Real Simulator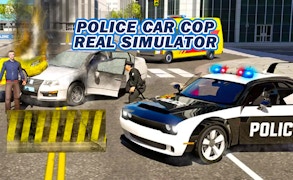 roblox
Roblox isn't just a game – it's an incredibly intuitive and powerful means of creating your own games. With the tools available, you'll be able to craft just about any interactive experience, in any genre you can think of. What's more, you'll be able to play on other people's creations.With more than 100 million people playing the game every month, there's no shortage of material to get through. You'll be able to buy and sell virtual items, including clothes, using the in-game currency: Robux. There isn't a game quite like it; if you're interested in design, programming and creative pursuits, this is a fantastic way to get started. Play roblox now on GamePix!
What are the best online games?