PUBG Infinity BattleField OPS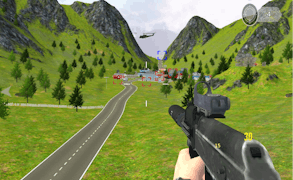 PUBG Infinity BattleField OPS
When it comes to the world of shooting and battle royale games, there are plenty of options. But if you're searching for a game that seamlessly blends strategy, survival, and action-loaded warfare, then PUBG Infinity BattleField OPS is the title to experience. This game is not just a battleground; it's a playground for those who love to taste the thrill of victory amidst intense firefight.
A standout among gun games, PUBG Infinity BattleField OPS has more than just triggers and targets. It demands strategy; it demands survival instincts. The real challenge lies not in firing your weapon but in outliving your adversaries by any means necessary. Remember, 'the only rule is survival'.
The gaming interface is user-friendly, offering simpler operations which make this amongst the most accessible war games. The controls are easy to grasp; use WASD or Arrows to navigate, Shift for sprinting, Mouse for aiming and shooting - functionality that caters to both novice and experienced gamers.
In an unexpected twist to the traditional battle games, this survival gem also offers some adrenaline-pumping vehicle chases with its 'E' to enter car feature. Add with it the G command for hurling grenades at enemies, and you've got yourself a high-octane combat sequence that's sure to leave you on edge.
To sum up, PUBG Infinity BattleField OPS redefines survival games. Its perfect blend of randomness and enjoyment brings limitless possibilities on your way. If you desire an exciting game with elements of unpredictability and strategy at every corner, don't hesitate! Enter the battleground today. Just remember: be survival to the last!
What are the best online games?