Police Evolution Idle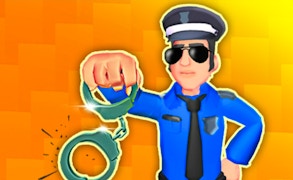 Police Evolution Idle
Step into the gritty and fast-paced world of law enforcement with Police Evolution Idle, a thrilling addition to the genres of idle-games, management-games, police-games, and simulator-games. This strategic masterpiece ignites an adrenaline surge as you combat city-wide crime and take control of your own thriving police precinct.
In Police Evolution Idle, your metropolis teems with unsolved crimes and rampant lawlessness. Your mission? Hunt down the villains, apprehend the wrongdoers, and restore tranquility in your city. This game brings to life the exhilarating excitement of high-speed pursuits, compounded by intriguing tasks like locating wrongly parked vehicles and managing traffic control points.
The more criminals you bring to justice, the more game features you unlock. There's no room for complacency as new pernicious suspect types keep emerging, challenging you to strategize harder and faster. The addition of new traffic control types adds another layer of complexity to this enthralling game.
Success in Police Evolution Idle is measured by how efficiently you can unlock and conquer newer locations in the city. A race against time, this game encourages you to finish as quickly as possible, keeping you perpetually on your toes.
In essence, Police Evolution Idle seamlessly blends elements of strategy from various game tags into an immersive gaming experience that's both challenging and entertaining for all gamers, novice or veteran. Its rich storyline, coupled with sophisticated gameplay mechanics, serve up a compelling take on police simulation that will keep players engaged for hours on end.
Buckle up gamers
, with Police Evolution Idle it's time to run this town!
What are the best online games?