Archer.ro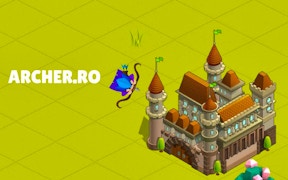 Archer.ro
Embark on an epic survival journey in the thrilling strategy game, Archer.ro. Nestled in the crossroads between archery games and zombie games, this dazzling game promises an exquisitely balanced mix of nail-biting zombie combat and strategic city planning.
In Archer.ro, you are more than just a mere spectator- you are a hero, an empire-builder and a survivor. The game thrusts you into a post-apocalyptic world where your survival depends not only on your archery skills but also on the strength of the empire you build - a refreshing twist to traditional city building games.
This unique blend of archery and strategy offers endless levels to keep your adrenaline pumping. As each level unfolds, you unlock multiple buildings and upgrades. From strengthening your fortress walls or improving your archer's range - every upgrade brings a whole new dimension to this quintessential building game.
The linchpin of Archer.ro is its exhilarating strategic gameplay. Each wave of zombies is stronger than the last forcing you to constantly rethink and revise your strategies. The formidable mixture of skill-based archery and tactical city building makes Archer.ro stand out in the crowd of run-of-the-mill battle games.
To sum it up, Archer.ro provides an intense and immersive gaming experience that skillfully merges components from many beloved genres. It is not merely about survival, it's about thriving and carving out your own empire amidst chaos. Certainly a must-play for fans of strategy, survival games, and well... those with an affinity for slaying zombies with arrows!
What are the best online games?