The Bonfire - Forsaken Lands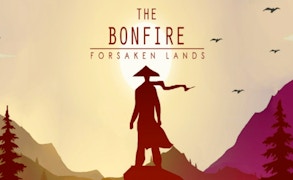 The Bonfire - Forsaken Lands
Welcome to the frost-bitten world of The Bonfire: Forsaken Lands, a standout amongst strategy-oriented, survival, and city-building games. In this management game, you will be tested on your ability to strategize, manage resources, and build up your settlement amidst a freezing wilderness teeming with nocturnal nightmares.
Imagine overseeing a snowy encampment where every decision can mean life or death for your band of settlers. The mechanics of surviving the harsh environment is akin to playing chess on a board that keeps changing. You manage workers by day and fend off monster attacks by night - an ingenious fusion of city building games and monster games.
The challenge escalates as you are given access to advanced building and crafting options. This progression deepens the gameplay and allows for unique strategies in surviving the nightly onslaught of monsters. These added layers of complexity make The Bonfire not just one of those run-of-the-mill management games.
Where 'The Bonfire' really sparks interest is when it lets you discover new civilizations and trade with them. These gameplay elements relieve some of the survival game tension but add intrigue and depth at the same time. As you explore further, secrets of the ancients unfold - a narrative offering that further distinguishes it from conventional building games.
In conclusion, The Bonfire: Forsaken Lands is an excellent choice for gamers who enjoy strategy-infused survival games and compelling city-building challenges. Its smart combination of resource management, building mechanics, hostile monsters, and engaging trade dynamics makes it one of the most engrossing entries in both city building games and strategy-driven survival titles.
What are the best online games?