On the Away-Flippy Adventure Epic Skater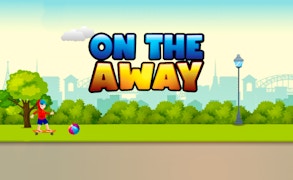 On the Away-Flippy Adventure Epic Skater
Description
Dive into the thrilling world of On the Away-Flippy Adventure Epic Skater. This enticing game blends cityscape skateboarding with adrenaline-filled action. You must navigate through a myriad of challenges while gathering points and avoiding obstacles. As an urban skater, experience intense stunts and high-tempo movement in a dynamic and engaging street environment. This highly addictive game brings the excitement of freestyle skating to your fingertips.
How to play
The control is simple. Use arrow keys to move and navigate your character around obstacles and hazards. Your goal is to collect as many stars as possible for extra points while executing jumps at available spots. Continual movement is key, you can't afford to stop! The faster you manage to skate, the higher your chances of racking up a monumental score. Those who master balancing speed with skilful navigation will excel.
Tips and Tricks
To aid your journey in becoming the ultimate skater, here are some tips: Time your jumps accurately to avoid crashing into oncoming obstacles. By doing so, you also increase your chances of grabbing more stars per jump. Practicing quick reaction time and fast decision-making are critical aspects that enhance your gameplay significantly.
Features
The game offers:
An addictive blend of action-packed running and skateboarding gameplay.
A variety of complex environments to test your skating skills.
Challenging obstacles that require quick reflexes and precision.
A system for collecting stars for extra points during jumps.
Frequent updates for an ever-evolving gaming experience.
What are the best online games?