Merge Plants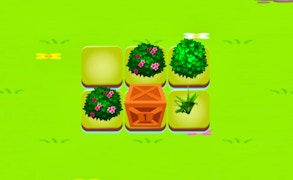 Merge Plants
If you're searching for a fusion of brain games, clicker games, idle games, and farm games, then look no further. Merge Plants, an engaging and thrilling game, fits the bill perfectly. It's like a buffet that serves you a slice of each genre making the experience not only diverse but also addictive for any gaming maven out there.
Merge Plants is an action-packed casual game that does not only test your quick reflexes but also tickles your grey matter. In this captivating game, you get to merge two similar plants to create an entirely new breed, offering an innovative playstyle that's both unique and entertaining.
The beauty of this idle game feature is it lets you take a break but keeps the plants growing even when you're away. So, when you return, there are rewards waiting for you. That's right; the farm never sleeps in Merge Plants. It's like having a perpetual green thumb.
The simple yet engrossing mechanics of this fantastic blend of farm games and clicker games ensure that your fingers keep moving and your brain keeps buzzing. With every click and tap, your virtual garden thrives as you experiment and merge different plant species in this gloriously green playground.
Addictively fun and challenging at the same time, Merge Plants reels you in with its dynamic gameplay which gets more exciting with each level up. So gear up for some plant merging action because once you start, it's hard to stop!
In essence, Merge Plants stands out from the crowd thanks to its fusion of various gameplay mechanics under one roof. A perfect blend of brain-driven challenges, gratifying idle rewards, delightful farming simulation, and engaging clicker elements makes this game a must-try for all gaming enthusiasts out there!
What are the best online games?