Lion Hunting 3D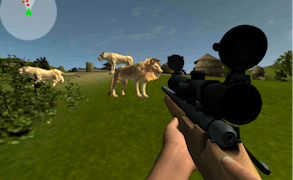 Lion Hunting 3D
Step into the unpredictable terrain of the jungle and get ready to test your survival skills with Lion Hunting 3D. Tagging itself as a one of its kind amalgamation of gun games, animal games, hunting games, and sniper games, this exhilarating simulation game plunges you deep into the heart of the wild.
Lion Hunting 3D is no ordinary game. It surreptitiously calculates your hunting prowess in a nerve-wracking yet realistic environment. Among the plethora of wild animals present, your target is just one - the king himself. One wrong move and you may well find yourself on the dinner menu instead!
The captivating gameplay will keep you on your toes as you stealthily move around in search of your prey amongst other wild beasts in this immersive jungle. The attention to detail is awe-inspiring, each moment mimicking real-life hunting scenarios with a level of precision that makes it stand out from other generic animal games.
A unique feature setting Lion Hunting 3D apart from other hunting games is its sniper aspect. Test your aiming and shooting skills against a moving target, under duress and against time. With its high-intensity gaming sequences and adrenaline-pumping moments, it takes sniper games to a whole new level.
In the world of gun games, Lion Hunting 3D brings you unparalleled adventure and thrill, serving up realistic scenarios backed by impeccable graphics. Get ready to bring out your primal instincts in this relentless survival game where only the fittest can survive.
What are the best online games?