Idle Painter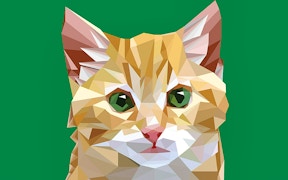 Idle Painter
Welcome to the vibrant world of Idle Painter, a striking blend of clicker games, idle games, and drawing games that takes you on a refining journey through the art world. Designed to stimulate your senses, this action-packed game is crafted for art enthusiasts who enjoy an engaging gaming experience while exploring their artistic side.
The premise of Idle Painter is as enthralling as it is simple; you adopt the role of a burgeoning artist vying to become the ultimate master of art. The path to mastery, however, lies in your ability to draw more paintings and earn more money which helps you paint faster and with greater efficiency.
This game offers you an opportunity to discover new styles and shapes, expanding your artistic vision in a digital environment. The more paintings you create, the closer you get to artistic greatness. Potentially thousands of painting designs and patterns are at the tip of your fingers waiting for you to unlock them.
The combination of idle and clicker gaming elements presents a unique experience that keeps you engaged but without stressing out about constant action adjustment. Earn coins while away from your screen and return enrichened - Idle Painter truly embodies the mechanic that defines idle games.
A highlight of Idle Painter is its learning curve; as challenging as it gets, it remains friendly for both novice players new to drawing games and action lovers who want a different rhythm between battle sessions.
In conclusion, if entertaining gameplay paired with an artistic twist appeals to your taste, then Igniting the flame of creativity within you while offering hours of fun-filled gaming experience – there's no question that Idle Painter shines in the realm of drawing action games. Dive into this journey towards becoming a master painter while enjoying an addicting clicker action combination today!
What are the best online games?