Idle Balls Game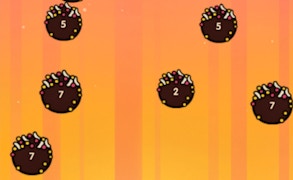 Idle Balls Game
Welcome to the thrilling world of Idle Balls Game, the new sensation in the realm of clicker games, tap games, and idle games. It's an action-packed, finger-clicking delight that marries the fast-paced frivolity of tap games with the strategic depth of idle games.
This dynamic entry into the action RPG genre, Idle Balls Game, centres around adorable yet powerful balls. You'll find yourself gleefully clicking away or deploying these balls against delectable dumplings for the rewarding payout of leaves. These leaves are not just foliage; they're your ticket to enhancing your firepower. Splurge on more potent balls or pump up your existing arsenal with upgrades.
The gameplay is a blend of simplistic pleasure and strategic decision-making. At its heart, it's a clicker game, where each tap is a satisfying exercise yielding tangible results. The idle game features allow you to sit back and enjoy as your diligently acquired balls continue to bounce and bring in earnings.
The graphics are charming, with cute characters that add a certain whimsical whimsy to the serious business of dumpling demolition. It creates an inviting contrast - a world that's filled with action and yet oddly relaxing.
In conclusion, Idle Balls Game is an engaging amalgamation of genres that offers something for everyone. Whether you're a veteran fan of tap games, a hardcore idler or new to this world altogether, prepare to be enthralled. This game delivers an intoxicating mix of strategic planning, relentless tapping and idle earnings while keeping things relaxed and adorable! So let's start collecting those leaves and hop on board the wild ride of Idle Balls Game!
What are the best online games?