Galaxy Retro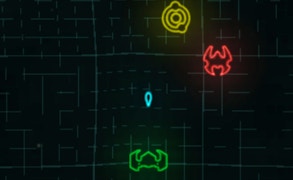 Galaxy Retro
If you're an ardent fan of shooting games, a cosmic journey in the realm of airplane games is ready to enthrall you. Galaxy Retro, with its unique brew of bombastic space battles and adrenaline-pumping gunplay, awaits you.
Galaxy Retro sparks those nostalgic feelings that true lovers of Retro Games covet. This game takes you back to the golden age of arcade classics, embellished with modern mechanics and visual beauty that make it one of the best battle games out there.
In this game, you don't just fly an airplane—you command your starship in a mesmerizing outer-space battlefield. The breathtaking view of nebulae, galaxies, and star clusters become your playground as you navigate through deadly alien fleets out to get you.
Being a part of the elite squadron, your mission is not just to survive, but also to protect your space colonies. Your weapon inventory includes a variety of powerful lasers, plasma cannons, quantum torpedoes and many more. The sheer range makes Galaxy Retro a thrilling entry in gun games.
Your enemy? A multitude of alien species armed to their extraterrestrial teeth - ready and willing to bring chaos. Spanning across different planets and galaxies, each battle brings new challenges and opponents that test your strategic prowess.'Here lies not just another shooting game—it's an immersive experience that will keep you on edge.
Galaxy Retro is not merely 'another' entry into airplane games or retro games - it's an ode to classic shooters, repackaged with today's technology for today's battlefield hungry players. It will lure you with its intricate level designs, rousing score, and intense shootouts. Galaxy Retro doesn't just promise action—it delivers an interstellar war saga!
To wrap it up,
If your gaming taste buds crave high-stakes battles in the epic expanse of outer space with laser guns blazing then dust off that joystick for Galaxy Retro—where space wars never looked so good!
What are the best online games?