Fight the Ghosts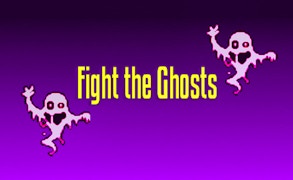 Fight the Ghosts
Description
Step into the exciting world of Fight the Ghosts, a terrifying yet thrilling action game where your mission is to eliminate numerous ghosts. Each tap on your screen signifies a lethal blow, giving you points, and setting new benchmarks. With its captivating gameplay and intense atmosphere, it is a surefire way to keep you on edge and test your reflexes.
How to play
The control scheme of Fight the Ghosts is incredibly straightforward — all you need are quick reflexes and a tapping finger! Tap rapidly on the ghost figures to kill them. The more you tap, the more points you accumulate. The objective is simple: rack up as many points as possible, break records, and survive the onslaught of ghosts.
Tips and Tricks
To get far in Fight the Ghosts, timing is key. Swift and precise taps will eliminate the ghosts more efficiently. Make sure to pace yourself as well — frantic tapping can lead to missed chances, while slow reactions can overwhelm you with ghosts.
Features
Simple Controls: Gameplay relies solely on tapping, ensuring easy understanding for all player levels.
High-Intensity Action: The game constantly tests your reflexes with its fast-paced gameplay.
Scary Atmosphere: Spookiness factor adds an exciting dimension to traditional action games.
Score-Based System: Allows players to challenge their own scores or compete with friends.
What are the best online games?