Dead City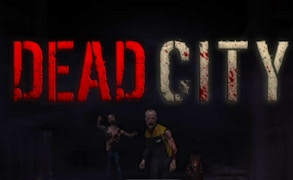 Dead City
Welcome to the chilling world of Dead City, a riveting tour de force in the realm of shooting games. This captivating HTML5 game thrusts players into a post-apocalyptic metropolis swarming with evil zombies. It expertly intertwines elements of zombie games, survival games, and horror games, for an unforgettable thrill ride.
Prepare yourself for the relentless onslaught of nightmarish, flesh-hungry monsters as you navigate the eerie corridors and alleyways of the city. As one of the top-notch gun games on the web, Dead City is your chance to experience heart-pounding excitement right from your browser.
In true sniper games fashion, Dead City is all about precision and strategy. Your marksmanship skills will be put to the ultimate test as you take down wave after wave of undead adversaries. With every shot ringing out into the desolated city, you'll feel like a beacon of hope in an otherwise doomed world.
This isn't just one of those mundane scary games that only provides jump scares; no, Dead City transcends that trope, combining fear with a grim atmosphere for an experience that will play on all your senses. The survival aspect makes it not only about killing zombies but also about staying alive; you'd have to use your wits and guts to see another sunrise in this hellish city.
In conclusion, Dead City artfully combines elements from various sub-genres like zombie games and sniper games to create a uniquely engaging experience for any shooting game buff. The bleak atmosphere and high-stakes gameplay make it much more than just another addition to the list of horror games or gun games; it's an immersive survival journey where each bullet counts!
If you're looking for a nerve-wracking gamified ordeal that will keep you on edge, then Dead City should be your next stop.
What are the best online games?