Creamy Ice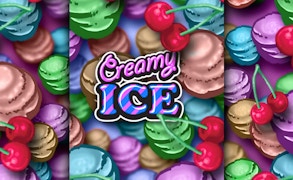 Creamy Ice
Welcome to the sensational world of Creamy Ice, a remarkable fusion of restaurant games, management games and cooking games. Here, you'll find more than just the simple act of whipping up ice cream treats; you're building an entire empire from the ground up. It's a strategy game that's as deliciously entertaining as it is challenging.
In Creamy Ice, you aren't just scooping your way into people's hearts; you are tapping ingredients in their proper order to serve the customers with scrumptious ice-creams. Remember, each customer has a unique taste and demand. Similar to a chess match, every move matters and can greatly affect your budding empire's success or failure.
The real charm of Creamy Ice lies within its strategic depths. It tests your quick decision-making skills, time management prowess, and your ability to keep cool under pressure (quite literally!). The game cleverly brings in elements of business strategizing, adding an extra layer of depth that makes it more than just a typical cooking game.
The question of "How many days can you complete?" gives players a concrete goal to strive for, creating a sense of progression that keeps the gameplay feeling fresh and exciting. Every new day brings new challenges, new customers and new opportunities for your ice cream empire.
In conclusion, if you have a taste for strategy games, Creamy Ice serves up an experience that is satisfyingly deep yet refreshingly sweet. Whether you're an experienced gamer or someone looking for an enjoyable way to pass the time, this game offers something for everyone. Now it's time for all aspiring moguls to grab their scoops and start creating their own ice cream empire!
What are the best online games?