Cars Movement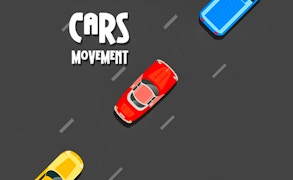 Cars Movement
Description
Enter the thrilling world of Cars Movement, a game that combines elements of shooting and car games in a uniquely engaging way. Prepare for non-stop action as you aim to shoot at moving cars while avoiding colliding with them. The unique coloring aspect of the game increases the challenge and engages your senses in a captivating manner.
How to play
Playing Cars Movement requires strategic thinking and quick reflexes. Use your mouse to aim and shoot at the cars, but be careful not to let them reach you. The goal is to keep firing until you destroy all the cars. The speed increases with time, challenging your skills and reflexes as you progress through the game.
Tips and Tricks
In Cars Movement, it's all about precision and speed. Watch the patterns of the moving cars closely, and react quickly to avoid collisions. Also, remember that each car requires multiple hits before it's destroyed. Aim precisely and rapidly to maximize your score.
Features
Engaging combination of shooting and car movement mechanics
Competitive gameplay with global leaderboard rankings
Intriguing coloring aspect that adds an extra layer of challenge
Rapidly increasing difficulty for adrenaline-pumping action
What are the best online games?
Tags