Archero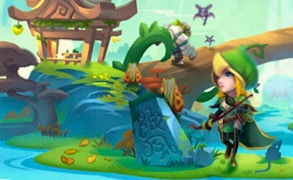 Archero
Step into the majestic realm of Archero, a captivating blend of fighting and role-playing genre. This enchanting game is more than just your typical arrow game. Archero plunges you into a world filled with perilous battles, dragons, and monsters, challenging your gaming skills at every turn.
The game presents a cute painting style that adds to its charm. However, don't let its adorable aesthetic fool you. Beneath this veneer lies an intense and intricate battle game, full of monstrous challenges and an incredible sense of accomplishment. From the moment you set foot on this fantastic adventure, you'll find yourself up against a myriad of dangerous creatures vying to end your journey.
As the brave hero, it's your responsibility to defeat these vile beasts until the path leads you to the ultimate adversary – the evil dragon. Each enemy vanquished strengthens your resolve and equips you with vital experience points necessary for upgrading your equipment through scrolls. As you grow stronger, each battle becomes less about survival and more about proving yourself as the undisputed Archero.
In true role-playing game fashion, treasure chests hidden across the map offer rare types of equipment that further augment your abilities. An ever-present sense of discovery keeps players engaged as they hunt for these valuable resources while navigating through dangerous terrain teeming with enemies.
All in all, whether you're an unyielding fan of dragon games, or simply fascinated by thrilling monster games, Archero promises a unique experience that is certain to captivate and challenge even the most seasoned gamers.
What are the best online games?