Airport Empire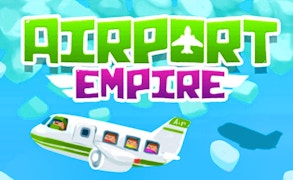 Airport Empire
Welcome to an exciting realm where strategy meets high-flying action - welcome to Airport Empire, one of the most thrilling entries in airplane games and management games. As the lord of your own airport playing field, you will test your expertise in landing, take-off procedures, and more. A blend of attentiveness and management prowess is your ticket to success in this high-stakes game.
In Airport Empire, you are not just playing a game; you are running a dynamic airport empire. For fans of flying games, get ready to be the mastermind behind keeping the skies safe and ensuring seamless operations. But remember, every plane that lands or takes off is another challenge added on your plate.
However, Airport Empire doesn't stop at pushing your managerial abilities to the limit; it also makes its mark as one of the most gripping money games. Every successful operation adds coins into your bank, unlocking more features and challenges. Flawlessly orchestrate each airplane's ballet on the tarmac and sky for maximum profit.
The true joy of this game lies in its life-like feel. You'll experience a rush similar to that felt by real-life air traffic controllers. The thrill won't just come from watching planes land or take off- it's the satisfaction that comes from knowing that you've ensured a safe journey for all.
In summary, Airport Empire is an exhilarating amalgamation of strategic gameplay elements. It effortlessly combines various gaming genres into one compact package. A must-play for fans looking for something more than average in their airplane and management games collection.
What are the best online games?