Aircraft Flying Simulator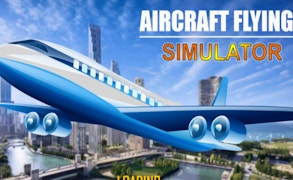 Aircraft Flying Simulator
If you are on the hunt for airplane games that will make you feel like a genuine pilot, your search ends with Aircraft Flying Simulator. This captivating driving game takes the concept of realism in flying games to a whole new level and is a must-try for any aviation enthusiast.
The beauty of Aircraft Flying Simulator lies in its authenticity. It's more than just another game; it's an adventure. As soon as you fire up the engine, you feel a surge of exhilaration. The meticulously designed 3D environments breathe life into your device's screen, making your heart race as you navigate above the picturesque countryside scenery.
Yet, it's not just the stunning visuals that make this one of the top simulator games. The real challenge lies in successfully landing your plane after enjoying a leisurely spin over the landscape below. Think it sounds easy? Think again! Both seasoned gamers and rookies will find themselves getting sucked into this immersive world, striving to achieve that perfect landing.
In our digitally dominated world, truly great driving games are becoming harder and harder to find. But every now and again, a gem like Aircraft Flying Simulator comes along that reminds us all why we fell in love with gaming in the first place. So strap yourself in, prepare for takeoff and get ready to experience one of the most enthralling flying games available today.
What are the best online games?