Adventure Bot Action Platformer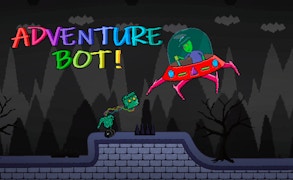 Adventure Bot Action Platformer
Description
Dive into the pixel art universe of "Adventure Bot Action Platformer", a game that takes you back to the golden era of 2D platformers. As Bot, a daring robot, you'll embark on an exciting journey through varied surroundings - from green jungles to modern cities. With its nostalgic aesthetic and evolving challenges, this game tests your dexterity as you defy gravity, dodge lethal traps and confront mechanized foes.
How to play
In this captivating game, maneuvering Bot is straightforward yet demanding. Use keys or gamepad controls to make Bot run, leap over platforms and attack enemies on his path. Gathering nuts upgrades Bot's ammo supply, enabling more formidable attacks. With every new environment comes unique obstacles that require shrewd strategy and sharp reflexes to overcome.
Tips and Tricks
Master the timing of Bot's jumps for flawless platform navigation. Conserve your ammo by unleashing attacks only when necessary. Accumulate as many nuts as possible for crucial upgrades.
Features
Retro-styled Pixel Art: Immerse yourself in the nostalgic charm of pixelated graphics and smooth animations.
Diverse Environments: Explore a wide array of unique settings offering distinctive challenges.
Retro Chiptune Soundtrack: The audio experience enhances the retro feel with classic chiptune tracks.
Challenging Gameplay: Engage in intense platforming that tests your agility and precision.
What are the best online games?