Zombie Crusher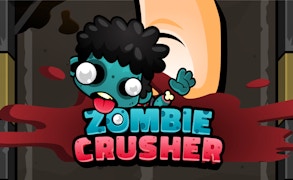 Zombie Crusher
Description
In Zombie Crusher, you are the last hope for humanity as you face a world plagued with the undead. Your mission? Wipe out the zombie horde using your quick reflexes, strategic thinking and ruthless clicking. However, be careful not to harm any human survivors, as this can end your game instantly. The game employs a unique click or tap mechanism rewarding precision and speed.
How to play
The game principally involves tapping or clicking on zombies to destroy them. Each click damages the zombies, with larger zombies requiring more clicks. It's a test of speed and precision as the faster you eliminate them, the higher your score. However, be vigilant of human survivors; if you accidentally tap one, it's game over.
Tips and Tricks
Speed is essential in Zombie Crusher but don't let that compromise your accuracy. Make sure to differentiate between humans and zombies. For larger zombies, click rapidly as they require triple taps to get destroyed. Don't allow zombies to accumulate in numbers; purge them swiftly!
Features
Fast-paced clicking action against hordes of undead monsters.
Different types of zombie models including larger ones that require triple taps.
Instant game-over mechanic upon tapping on a human survivor making for high stakes gameplay.
A scoring system based on your speed and precision in killing zombies.
What are the best online games?