World War 0x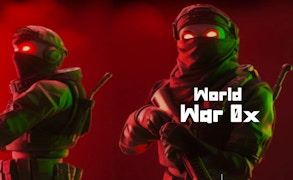 World War 0x
Welcome to our comprehensive review of the latest sensation in the world of io-games and shooting ecosystems — World War 0x. This is not just another first-person-shooter. It's an innovative blend of cutting-edge blockchain technology and traditional gaming elements, launching gamers into a new era of play-to-earn possibilities.
Taking us straight into a gritty, all-out conflict set during the dramatic days of World War 3, this game masterfully combines classic elements from all your favorite war-games and battle-games. The perpetual struggle between the Allies and Axis powers has never felt more real, more thrilling... or more profitable!
Crypto-and-blockchain-games have been capturing increasing attention from both gamers and investors alike, but World War 0x takes it a step further integrating non-fungible-tokens (NFTs) directly into its gameplay. Each player builds their arsenal from an array of unique, collectible NFT-based weapons. This intriguing feature boosts this title's status in the realm of NFT games, providing not only an exhilarating gaming experience but also investment opportunities at every turn.
The well-executed first-person shooter mechanics will undoubtedly satiate the cravings of every gaming enthusiast on their quest for immersive gun-games. However, what sets World War 0x apart is how it seamlessly marries these mechanics with strategic financial decisions.
In conclusion, World War 0x is a ground-breaking addition to both io-game arenas and the crypto-world. It profoundly exemplifies the potential dividends when courageous developers dare to push boundaries, eager to redefine our approach towards gaming.
What are the best online games?