World Crafts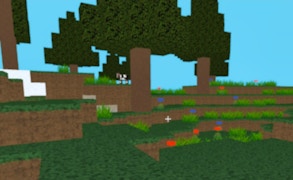 World Crafts
Immerse yourself in a realm of endless possibilities, where creativity reigns supreme. World Crafts, one of the titans among block games and pixel games, offers you a spot as the architect of your own unique world.
This spectacular open world game, hailing from the lineage of legendary Minecraft Games, hands you the scepter to unravel your imagination within its pixilated confines. The foundations of your dream metropolis lie at your fingertips, making it an unmissable entry for fans of building games and city building games.
The sole limit in World Crafts is the extent of your creativity! Sculpt mountains, erect towering skyscrapers, or delve into intricate labyrinthine caves; it is all at your disposal. Players journey through a complex blend of intuitive gameplay and ambitious designs with a perfect balance that keeps us hooked for hours on end!
The game thrives on its ability to foster creativity while ensuring an adventurous ambiance. It's a mix that will have you enthralled with every block you place and every city street you construct. From the tranquil meadows to the bustling metropolitan skyline, every pixel pulsates with life.
Crafting is not just about stacking blocks; it's about embodying and projecting your wildest imaginations onto a canvas that lives and breathes along with you. Whether you are channeling your inner urban planner or sculpting landscapes from the eras bygone, World Crafts empowers you to be more than just a player; it inspires you to be a creator!
In conclusion, World Crafts refines the archetypal Minecraft formula and transforms it into an adventure that pays tribute to both builders and explorers alike. It's no wonder why this gem continues to gleam brightly in the vast pantheon of iconic block and pixel games.
What are the best online games?