Village Defense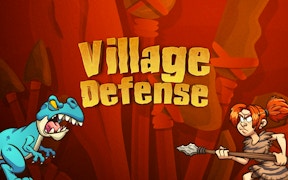 Village Defense
Immerse yourself in the thrilling world of Village Defense, an action-packed game forging new frontiers in the realm of battle games, archery games, and above all, dinosaur games. Village Defense is not merely a game that you play but a riveting journey through time where you are the architect of your village's destiny.
At its core, Village Defense is simple yet enthralling. Defend your village from rampaging dinosaurs and ensure survival against all odds. The game brilliantly blends strategy and action, with the player's crucial role in managing the village's food supplies to hire various heroes for protection. The essence of real-time strategic decision making dwells in this action-filled epic.
If diversity is what you seek from your gaming experience, Village Defense serves it on a silver platter with two intriguing classes available to play and evolve. Each class opens up a new chapter of tactics, strategies, and gameplay style giving you a rich variety of prospects suited for every obsessed gamer.
Adding to its grandeur are the 10 formidable levels that will challenge your strategic acumen and dare your heroism. Each level in Village Defense ramps up the adrenaline quotient making it one of the most heart-thumping battle games.
Dinosaurs have always been a captivating concept, and Village Defense knows how to exploit this intrigue adeptly. It stands high among other dinosaur games by translating these prehistoric beasts into adrenaline-pumping threats that will keep you glued on your battlefield.
In essence, Village Defense is an exhilarating journey through the annals of time where every decision impacts survival. So arm yourself with apt tactics because it is not just about being an archer or warrior; it is about becoming a beacon of hope for your village amidst lurking dangers! In this labyrinthine adventure of survival and strategy, will you come out as a victor?
What are the best online games?