Vangers 3D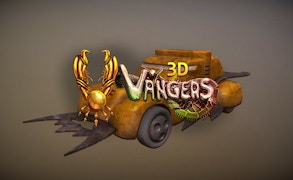 Vangers 3D
Description
Set out on an extraordinary journey in Vangers 3D, a one-of-a-kind sandbox game that merges racing and role-playing elements. With its intricate storyline that unfurls as you progress, this game offers an unmatched gaming experience. The game engulfs you in its unique ambiance, providing complete liberty to explore and countless hours of gameplay filled with intrigue and excitement.
How to play
To play Vangers 3D, use the arrow keys or WASD to navigate the open world of this unique sandbox game. Your progression relies heavily on exploring the environment, interacting with characters, and completing quests. As you progress, your character becomes more powerful embracing new skills and abilities, making the game progressively more engaging.
Tips and Tricks
A successful Vangers 3D player keeps track of their surroundings. Map awareness is key to survival and progress. Always be ready for surprises as the dynamic environment consistently changes. Take full advantage of the sandbox nature of the game - plan your strategies and manipulate your surroundings for better rewards.
Features
Intricate Storyline: The complex narrative keeps players engaged till the end.
Detailed Open World: Vast landscapes waiting to be discovered.
Sandbox Mode: Enjoy absolute freedom to make your own choices.
RPG Elements: Improve skills/abilities, unlock items, etc as you progress in the game.
Captivating Environment: The immersive atmosphere enhances player experience immensely.
What are the best online games?