Ultraman Planet Adventure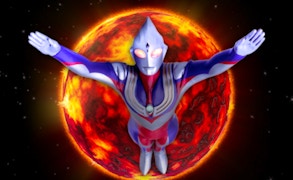 Ultraman Planet Adventure
Unleash your gamer prowess and step into a challenging world of interstellar action with the ever-enticing Ultraman Planet Adventure game. This action-packed thrill ride is not just another entry in the vast sea of battle games; it's an immersive experience that places you right in the midst of explosive combat and pulse-pounding missions, whilst constantly testing your gaming skills.
Ultraman Planet Adventure, as an addition to the stellar lineup of monster games, sets a high bar. The game transports you to an evil planet infested with monstrous creatures, inviting players to slip into the role of Ultraman, tasked with vanquishing these beasts. Your ultimate goal? To complete challenging missions and restore peace.
The game isn't all about brute force; it also tests your strategic skills, making it a standout among other Skill Games. Navigate through a minefield of cleverly designed obstacles, using cunning tactics and props to guide Ultraman out of perilous situations.
The capability to support a 2-player adventure elevates its status among popular 2 player games. Whether teaming up with friends or strangers, every session promises new exciting challenges and thrills that will stretch your cooperative gaming prowess to its limits. It's time to show real technology and take a grand adventure together!
So grab your controller and prepare for battle; the world awaits your heroics in Ultraman Planet Adventure. Combining challenging gameplay with fast-paced action, this game is more than just a gaming experience, it's an epic journey that will leave you on the edge of your seat. Are you ready for the ultimate test?
What are the best online games?