Tactical Weapon Pack 2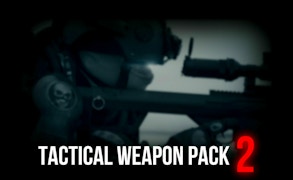 Tactical Weapon Pack 2
Step into the thrilling world of Tactical Weapon Pack 2, an absolute treat for lovers of gun games, sniper games, and the pinnacle of Skill Games. This second installment will challenge the depths of your shooting skills with over 100 stunningly realistic weapons and attachments ready for your disposal.
The heart-racing RANKED MODE invites you to choose from one of eight electrifyingly fast-paced game modes. Be prepared to have your mettle tested in this high-intensity thrill ride, where every shot counts. Your scores are not just digits on a screen - they are your entry ticket to worldwide leaderboards. Outperform the competition and watch as your global reputation builds.
The game makes sure hard work pays off - every accurate shot and each high-pressure victory is met with XP and money rewards. Use these earnings to purchase new, intricately-designed weapons, fine-tuning your arsenal to suit your unique style of play in sniper games.
If you're looking for a low-pressure environment to improve your aim, or simply want to sample one (or more!) of the 100+ weapons on offer, then the FIRING RANGE is right up your alley. Here, you can focus on perfecting your aim without distractions, and even create unique targets for an immersive shooting experience.
Whether you're a seasoned marksman or a beginner shooter dipping their toes into gun games, Tactical Weapon Pack 2 is a high-octane experience you wouldn't want to miss. Ready to up the ante? Lock and load; it's time for action!
What are the best online games?