Swim or Die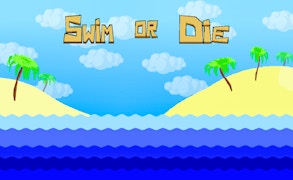 Swim or Die
Description
In Swim or Die, you are the ultimate savior of a pet facing the intense threat of drowning. In this high-action survival game, your main weapon is rapid clicking. Keep your pet afloat in the water and out of danger! The more you click, the higher your survival chances. Collect Time Points and use them to unlock fascinating new pet skins. Immerse yourself in the dynamic game world which progressively changes around you.
How to Play
The game controls are simple: tap as fast as you can! Your pet's life depends on your clicking speed – higher speed ensures better survival. Progression is determined by how long you can keep your pet from drowning and by collecting Time Points. These points can be used to unlock new and exciting skins, adding a fun aspect to this thrilling challenge.
Tips and Tricks
The key to survival is continuous tapping. However, do not just randomly tap around; try to optimize your tapping speed strategically. Be vigilant about collecting those valuable Time Points, which can be very beneficial in tough situations by allowing access to exclusive skins.
Features
An exciting rescue mission testing your reflexes.
Different pet skins available for unlocking.
A dynamically changing environment adding to the thrill.
Pulsating action that keeps you on edge throughout the game.
A unique blend of tapping and survival mechanics.
What are the best online games?