Stickman Space Fighter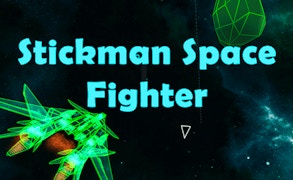 Stickman Space Fighter
Description
In Stickman Space Fighter, you become part of a thrilling intergalactic war set in the year 3999. As a stickman neon warrior, you act as an ace pilot to defend your territory against the rising forces of opposition. With your neon stick spaceship, you navigate through celestial bodies while combating adversaries. Engage in dogfights, shoot down enemy crafts, and affirm your supremacy in this exhilarating game.
How to Play
To maneuver your spaceship, use the Tab key to fly forward and the mouse to control its movement and aim. Launch laser bolts using the left mouse button and missile attacks with the right mouse button. Select your targets with precise controls: , and . for next/previous, n for nearest, and m for front. Alter speed with z,x, and roll left or right using q,e. Pause the game with the ESC key.
Tips and Tricks
Prioritize your targets by selecting them strategically; nearby ones can cause more immediate damage. Varying speed can increase evasion capabilities against enemies' attacks. Proper use of rolls can also help avoid incoming fire and navigate through tight spaces.
Features
Intriguing story set in a futuristic war scenario.
Detailed neon-themed graphics depicting space battleships in action.
A variety of weapons available for attacks: lasers and missiles.
Sophisticated control system for spacecraft navigation and target selection.
Over 75 unique missions providing extended gameplay.
What are the best online games?
Tags