Stickman Fighter: Training Camp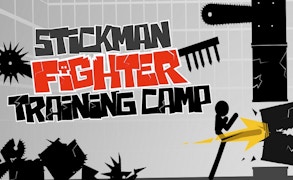 Stickman Fighter: Training Camp
If you're a fan of stickman games, ninja games, clicker games, or tap games, then prepare to be wholly consumed by the thrilling world of Stickman Fighter: Training Camp. This game is pulsating with high-octane action that will test your reflexes, challenge your skills, and keep you on the edge of your gaming chair.
The game seamlessly blends elements from different genres. Imagine a world where stickman aesthetics meet ninja mechanics, marinated in addictive clicker gameplay mechanics, all beautifully presented in a vibrant arcade environment. Stickman Fighter: Training Camp is exactly this - an exhilarating melting pot of arcade goodness that will thrill gamers of all tastes.
The essence of the game lies in your role as the fastest stickman fighter. Your mission? Blast away at an endless iron column in the most rapid game ever. The saying 'Fast and Furious' gets a whole new meaning in this frenzied gameplay experience where speed is not just desired; it's essential!
The developers have leveled up the standard clicker gameplay style, making it more interactive and engaging. Every tap feels momentous as you chisel away at the iron column, effectively meshing the thrill of ninja games into classic stickman gaming.
Moreover, there's more than just mere tapping involved; Stickman Fighter: Training Camp truly tests your reflexes requiring rapid-fire decision-making skills akin to real-world martial arts training. It's like having your very own Fight Club within your device!
The challenge lies not just against the iron column but also amongst gaming peers across the globe as you strive to climb up on global leaderboards—a true symbol for worldwide domination. The competitive spirit has never felt more zestful.
In conclusion, Stickman Fighter: Training Camp stands tall as a prime example of how engaging and exciting arcade games can be when they're built with love and skill. Battle it out against iron columns and global competitors alike! Remember - You're not just playing; you're training to be a legend!
What are the best online games?