Stickman Archer Adventure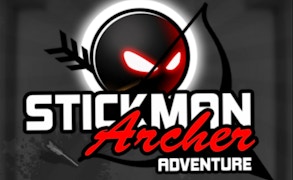 Stickman Archer Adventure
Step right into a riveting world of stick figures in distress with Stickman Archer Adventure, a thrilling new take on traditional archery games and stickman games. Offering players a heart-racing blend of arcade action, puzzle-solving, and skill-based play, this game is an adrenaline-packed masterpiece that defies the norms of conventional skill games.
In Stickman Archer Adventure, you are given more than just arrows and bow. You are an avenger, a savior of the vulnerable stick figures dangling on the edge of life and death. This game delivers a fresh twist to the familiar hangman scenario. Instead of losing haplessly as we often do at hangman games, now is your chance to flip the script and rescue these pitiful victims from their impending demise.
The game mechanics are deceptively simple but compel you to continually perfect your skills. Each level escalates in difficulty, testing your precision, timing, and strategic thinking — characteristics perfected by only the greatest archers in history. This incessant need for mastery makes Stickman Archer Adventure one of those few archery games that keeps you hooked for hours on end.
The fast-paced nature of this game will keep your blood pumping as you race against time to save each victim before they breathe their last. However, far from being grim or morose, Stickman Archer Adventure boasts a distinctly light-hearted aesthetic with its minimalist graphics and playful sound design. It's an unusual but engaging mix of intense action and lighthearted fun that sets it apart from other conventional stickman games.
All in all, if you're seeking an adventure that requires wit as much as it does agility, then Strap-up because Stickman Archer Adventure is exactly what you've been waiting for!
What are the best online games?