Stack Master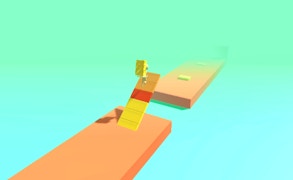 Stack Master
Immerse your gaming senses in the world of Stack Master, an outstanding addition to the action genre, that beautifully blends elements of stickman games, running games, and skill games. This game takes you on a thrilling journey where you keep running, dodging obstacles, evading traps, and leaping over treacherous gaps.
The concept of this game is simple yet brilliantly executed. As you run through various landscapes dotted with challenges, you must also collect stacks that aid in creating new roads and bridges. The duality of the gameplay - running to survive while simultaneously gathering resources for survival - adds a fascinating layer to the otherwise straightforward narrative.
The game is enhanced with dozens of different levels, each offering unique challenges and obstacles to overcome – making it one of the most addictive games out there. The thrill of speeding up against time while building your path enhances its overall appeal.
Stack Master isn't just another run-of-the-mill running game; it's a test of agility, speed, and quick thinking. Skillfully timing your jumps to avoid falling into gaps while also aligning your run to collect maximum stacks becomes a gripping challenge that keeps you engaged for hours.
The scoring system further fuels the competitive spirit. Every successful jump and stack collected becomes a chance to rack up high scores and top the global leaderboards.
In conclusion, if you're seeking an action-packed adventure that hones your skills while keeping you on the edge of your seat, then it's time to delve into Stack Master. Be prepared to lose track of time because once you start playing this game, putting it down will be tough!
What are the best online games?