Shoot The Robbers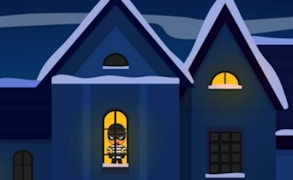 Shoot The Robbers
Immerse yourself in the gritty underbelly of the criminal world with Shoot The Robbers, a game that artfully combines elements of gangster games, sniper games, and Skill Games. This isn't a place for the faint-hearted; every move you make could prove deadly. The life of a sharpshooter has never been this adrenaline-pumping and intricately challenging.
As the game's title, Shoot the Robbers, suggests, your primary task is to take out the dastardly robbers who have invaded a house. But beware! They're not just any ordinary robbers; they're armed to their teeth and ready to fight back. This lethal game of cat and mouse will keep you on your toes as you navigate through various stages, each with its unique trials.
Your vantage point is outside the house, picking off enemies from windows and other hiding spots in an exhilarating twist on classic sniper games. This is where your shooting skills are put to the ultimate test. You'll need to master precision aiming and quick reflexes to emerge victorious in this high-stakes face-off.
The game draws from elements of classic gangster games, enveloping you in a world riddled with crime and danger. The thrill of lurking in the shadows, gun at the ready, waiting for that perfect moment to strike brings an added layer of tension that elevates it above typical shooter experiences.
This isn't just about raw firepower though. As a testament to its title as one of today's top-tier Skill Games, Shoot the Robbers demands strategy and foresight from its players. Each level brings new challenges requiring tactical planning while maintaining a swift trigger finger.
In conclusion, Shoot The Robbers is an explosive blend of sharpshooting action and strategic gameplay set against a backdrop filled with danger at every turn. It's not just another shooting game; it's a high-octane thriller that keeps you coming back for more. So grab your gear, aim your sights – it's time to clean up these mean streets!
What are the best online games?